1 year ago
The Savory Family Tree / EntrepreneurPH (July 2010)
A lot of people have been asking us about the difference between the Savory restaurants all over Manila. What is the difference, really?
This article expounds on the rich cultural history of Savory Restaurant, a restaurant that has established itself as a household name, an institution, an unforgettable Filipino tradition - famous for serving comfort family food since 1950.
Founded by the Ting Brothers in 1950, Savory's sumptuous well-guarded recipes are being passed on from their generation to our, and to the next generations to come.
—
Enjoy!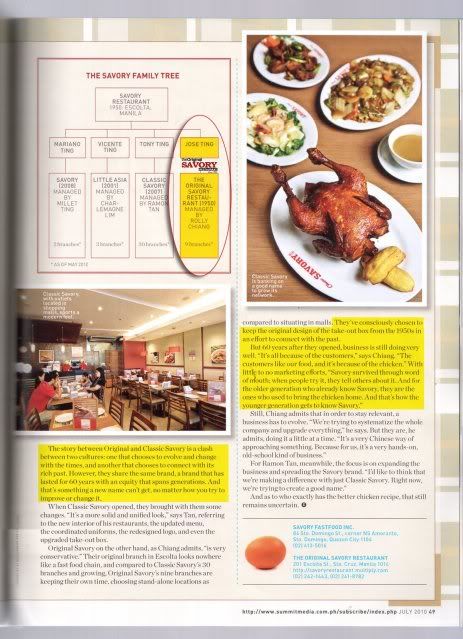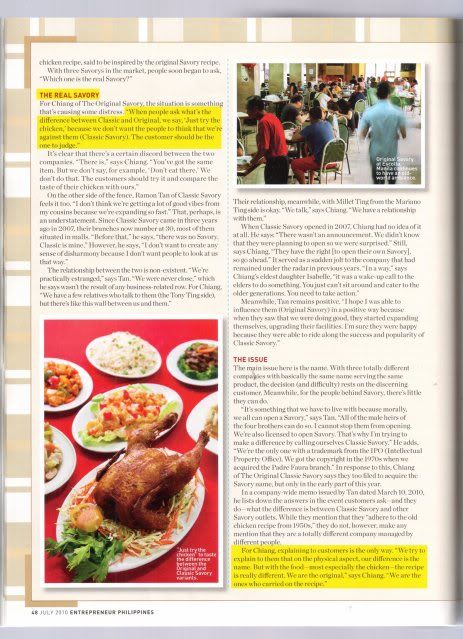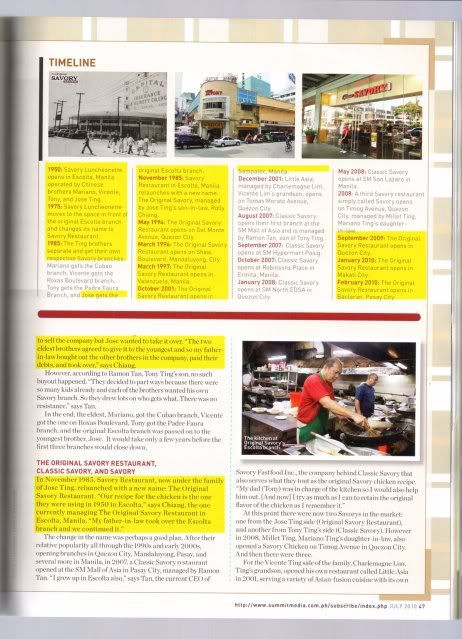 theOriginal Savory (Since 1950)
201 Escolta St., Sta. Cruz Manila, Philippines
632-241-8782
HOURS
Mondays - Thursdays 10 AM - 10 PM
Fridays 10 AM - 10 PM
Saturdays 10 AM - 10 PM
Sundays 10 AM - 10 PM
ACCLAIM
"I remember eating at their pioneer branch in Escolta back in my teen years and how the experience would shape my standards for chicken in later years. Chicken that's juicy and tender."
-Annalyn Jusay, MNL